If you don't know how to repin other Pinterest profile images to your profiles board then read this post completely, I will share the step-by-step guide to repin on your Pinterest page.
When you like any pin on Pinterest and want to save it on your Pinterest board then follow these steps below to repin to your board.
How to repin quickly on Pinterest
Login to your dashboard and then follow the steps below –
1. Choose the pin
Firstly you need to select the pin that you want to save on board
You can see a save option on the pin, just click on that
3. Choose the board
When you click on the save option now you can see all your boards there, choose the board that you want to save, and click on save, now you can see the saved pin to your board.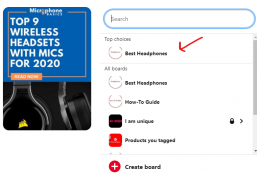 Conclusion
If you want to save other Pinterest creators' pins, In this post I shared a step-by-step guide on how you can repin on your Pinterest page. If you like this guide then share it with your friends and subscribe to our newsletters for upcoming interesting posts.