How to get story pins on Pinterest – A great way to grow your Pinterest page is the story pins, Pinterest recently launched a new feature called Story Pins, now you can tell more details about your product or services through story pins.
Story Pins are more engaging if you compare them with normal pins because you can add up to 20 pins to the story, and you can write an attractive description of each of the pins.
And when you publish the story pin, you can see the stats are booming within a few minutes, because story pins are a new feature and when you publish on Pinterest, automatically your story will feature on the same interest-based audience immediately.
Facebook, Instagram, WhatsApp, and many other social media platform have a story feature, people can highlight some recent activity to engage their audience through stories, and stories are more popular and viral now, Instagram is the best example of using a story feature,
This feature helps creators to engage their audience with the latest information, and Instagram creators are earning through the story feature.
How to get story pins on Pinterest
Pinterest Story Pins are like Instagram stories, but on Instagram, you can't add many details to each image, and the story doesn't get much traffic compared with Pinterest Story.
Pinterest Story Pins feature is not for every creator, If you have access to the story pins then great if not then you have to ask Pinterest to give you access to this feature.
In this post, I will share the step-by-step guide to making Story Pins on your Pinterest page, read this post completely to get full information about the Pinterest Story Pins.
To make a story pins you need to create high engaging pins first, For a story pins you can add up to 20 pins in every story pin, and when you are ready then follow the steps below –
1. Click on "Create Story Pin"
In your Pinterest dashboard, you can see the create option on the left corner, just click on that and you can see the Create Story Pin option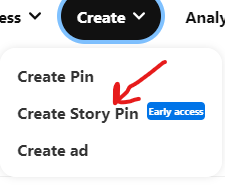 2. Upload Pins
The next step is to upload your pins, you can upload up to 20 images, and the size of the images should be at least 200*300 Pixels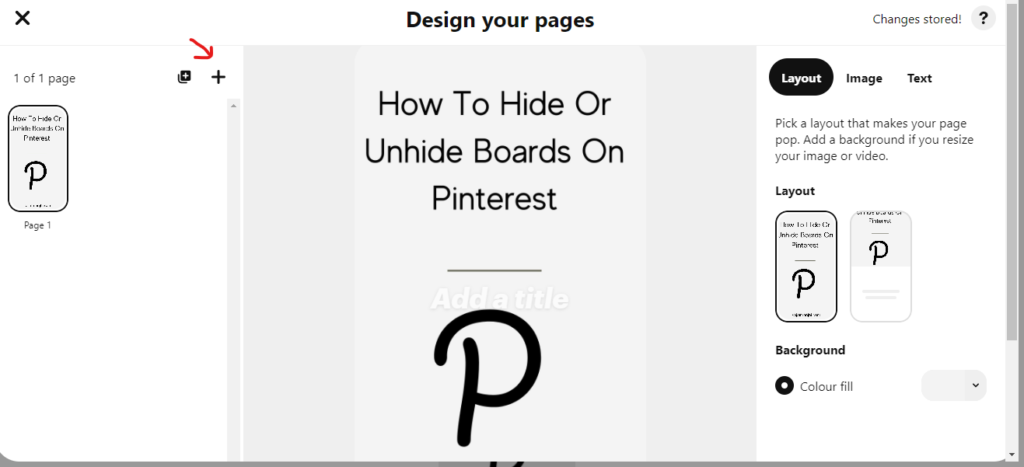 3. Add Title
Add a title to the image, and you can change the layout, and background, fitting the images in the best position, When you write the title you can change the font size, color, highlights, and many more things you can do with your images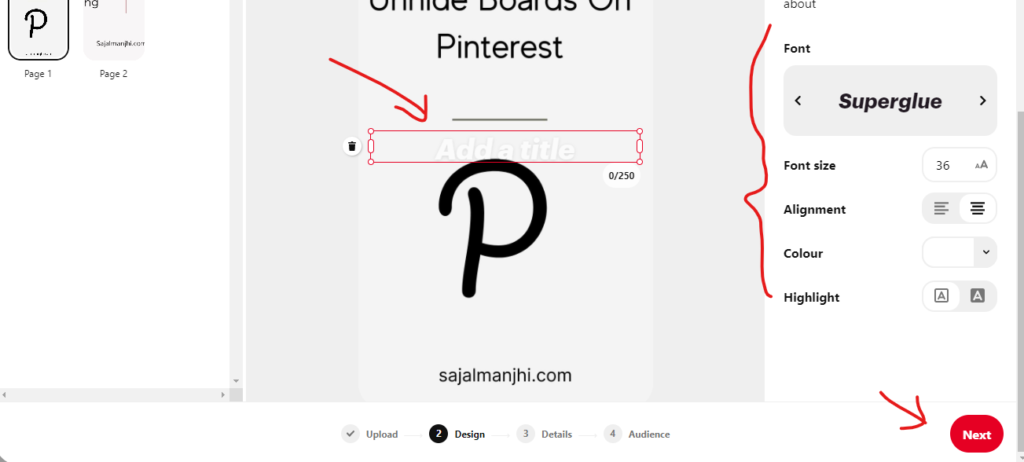 4. Choose a theme
If your profile is about food recipes, then you can add ingredients and other stuff, like this if your profile is about DIY and crafts then you can add more details on your pins, and the third option is a blank list, so you can choose what's your need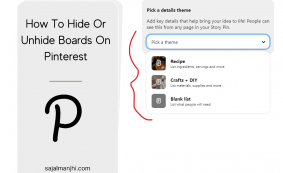 5. Click on "Publish"
The final and last step is to add Title, Choose board, add some relevant tags, and finally click on the publish button, that's it. Your Story Pin is now ready.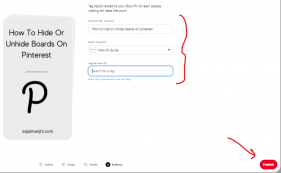 Conclusion
Pinterest Story Pins is the best way to engage your audience with more details, If you don't have access to the Story Pins feature on Pinterest then request to Pinterest by contacting them. If you like this post then subscribe to our newsletters to get more updates regarding Pinterest and much more stuff.